Saturday was our 16th Anniversary Jackie's daughter and granddaughter could not come until Sunday. So here is the meal I cooked Sunday.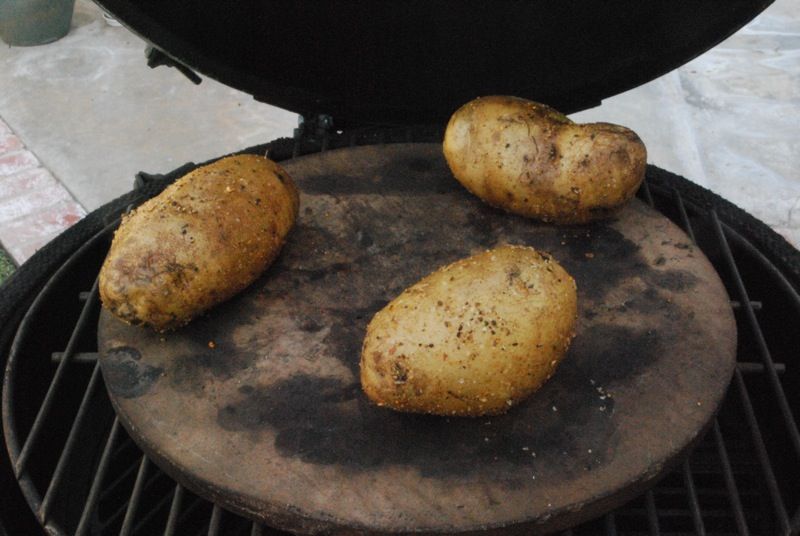 I baked 3 potatoes on the Egg on a raised grid and pizza stone @ 400*
Pulled them and tented after 1 hr. In the meantime I had the Steak seasoned and out of the refrigerator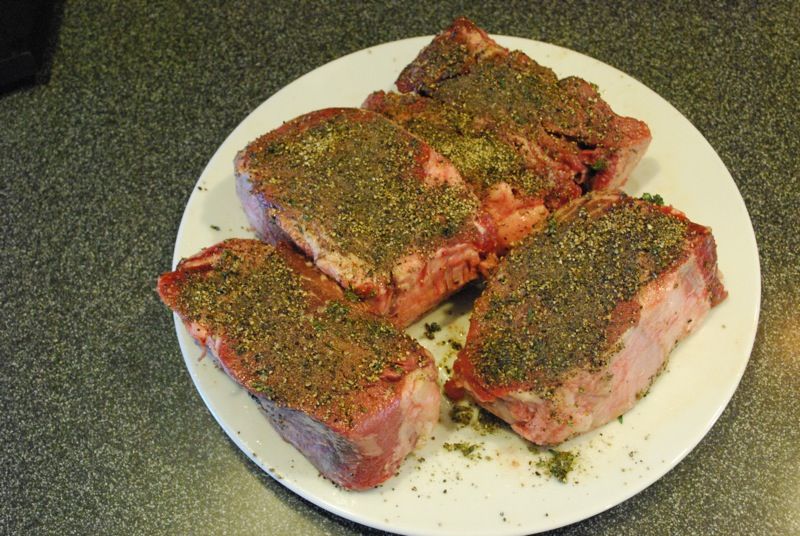 Seasoned with Canola oil, salt, fresh thyme and Ground peppercorns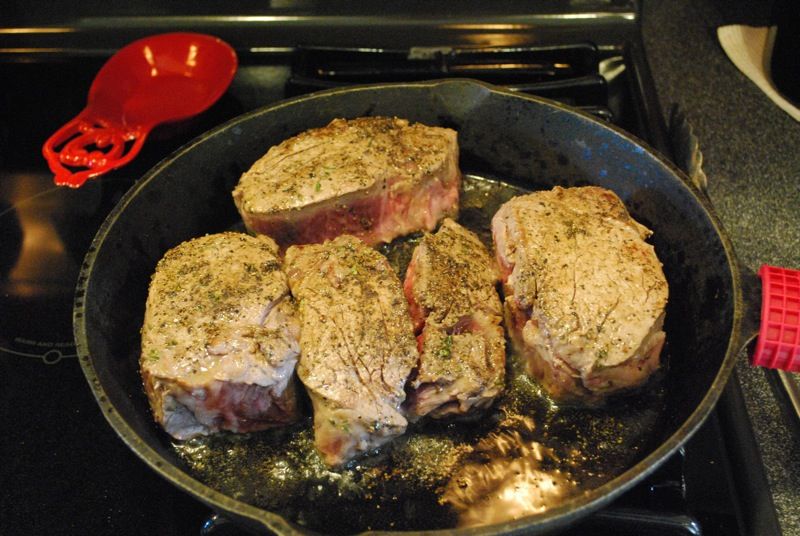 In a hot CI pan for 2-min. a side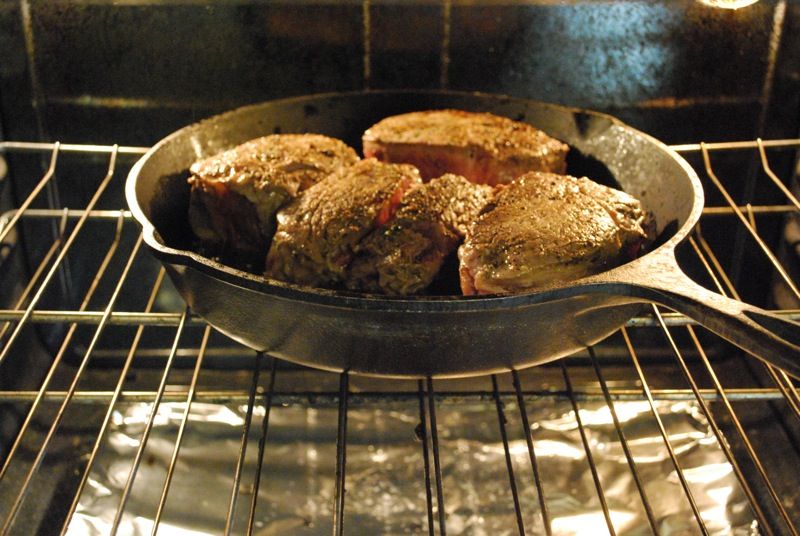 Then into a preheated 400* oven for 12-min.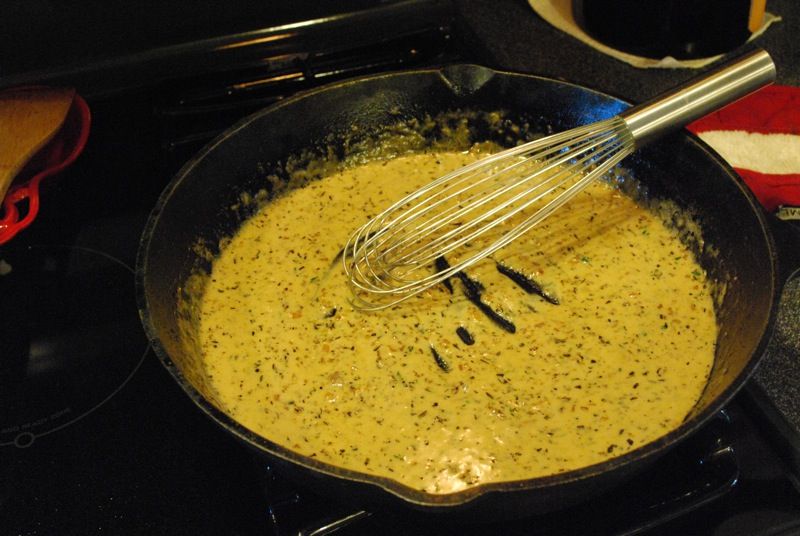 Making the Cognac Cream Sauce, Steaks are resting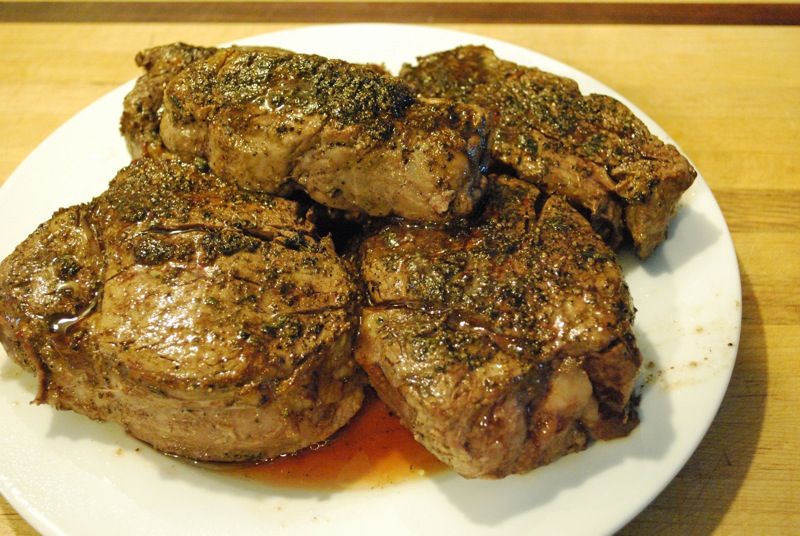 My don't they look delicious!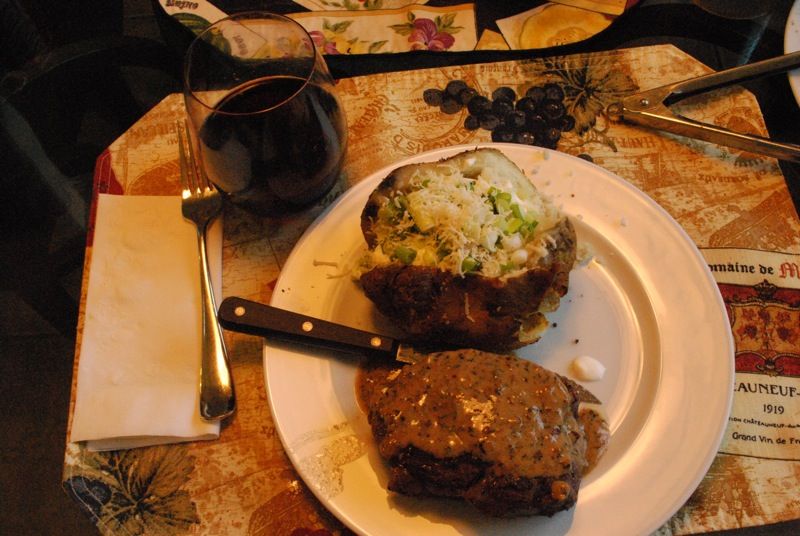 Served with baked potato with sour cream and chives. And it was a delicious Anniversary Dinner
Recipes:
http://www.nakedwhiz.com/bakedpotato.htm
http://food-hound.blogspot.com/2011/01/ ... sauce.html
Thanks for looking
Ross